Applied
Mineralogy
Analytical techniques that allow for a comprehensive study of prospects and deposits.

Applied Mineralogy Services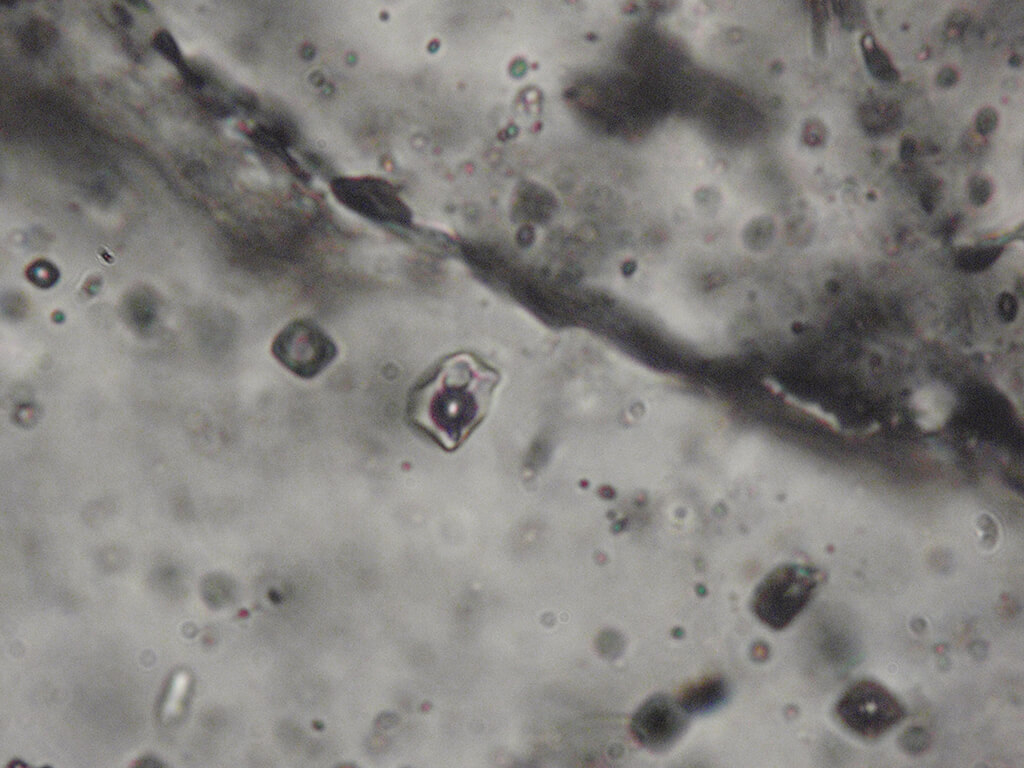 Thermometry of Fluid Inclusions
Fluid inclusions are tiny bubbles of fluids that were trapped during the formation of a crystal and its study provides information about the physical-chemical conditions in which the mineral was formed.
Thanks to the analysis of fluid inclusions it is possible to determine: formation temperature, fluid salinity, pressure, depth of location as well as other information. These parameters are very useful in mining exploration as they provide answers to questions about the environment of the deposit formation and generate guidelines for exploration.
GEOCRONOS has a modern Linkam Model THMS-600 stage connected to a T-96 model heater-cooler module and a Linkam LNP-96 vacuum generating cylinder (model 2019). The temperature range of the plate fluctuates between -196°C and 600°C.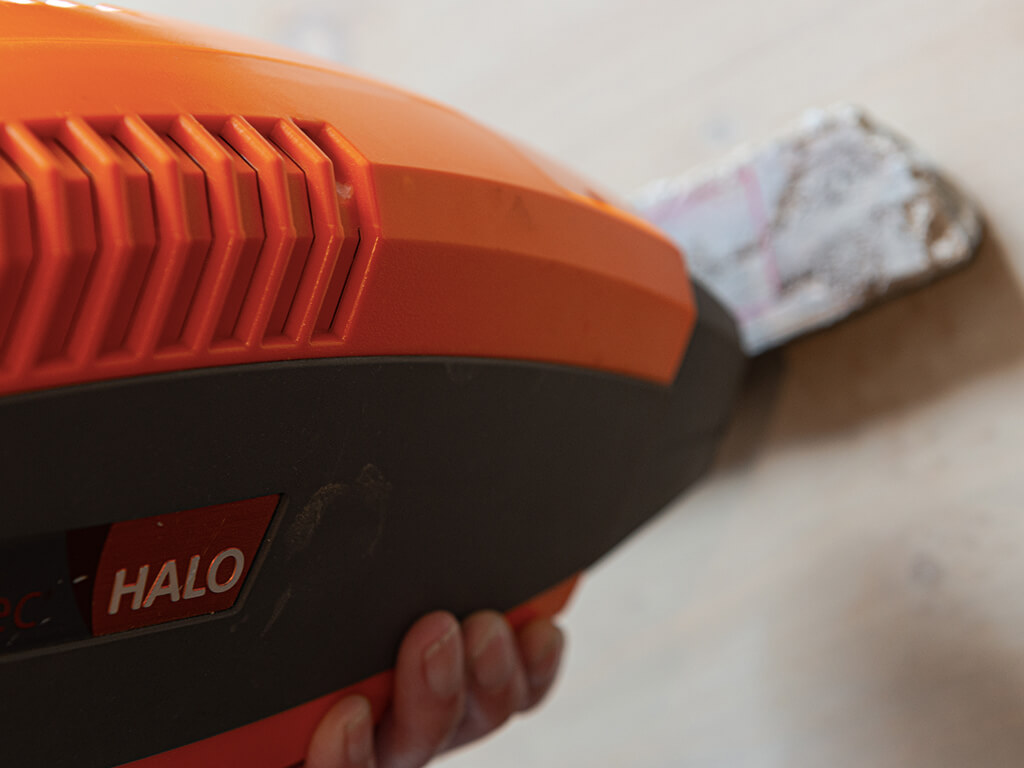 Reflectance Spectrometry (VNIR-SWIR)
Reflectance spectrometry is a technique that uses the energy of the electromagnetic spectrum of light in the visible field, the near infrared and the short-wave infrared. This method allows to determine minerals and associations of alteration minerals. It is especially useful to identify clay minerals which are difficult to identify by conventional methods of microscopy because of their small size. Summarizing, this technique allows to understand the hydrothermal system of a particular prospect and to generate the guidelines of an exploration plan.
GEOCRONOS has a state-of-the-art Terraspec Halo portable spectrometer, spanning the VNIR+SWIR (350 to 2500 nm) infrared regions. Through a built-in spectrum library it is possible to identify more than 140 minerals quickly and accurately.
We are the solution
to your geological requirements
Request our Applied Mineralogy Services
We will provide personalized attention and help you to find the best solution to your requirements.